Back To Media
Francisco Partners Makes Key Strategic Hires as Firm Invests in Growth
Press Releases — Sep 14, 2022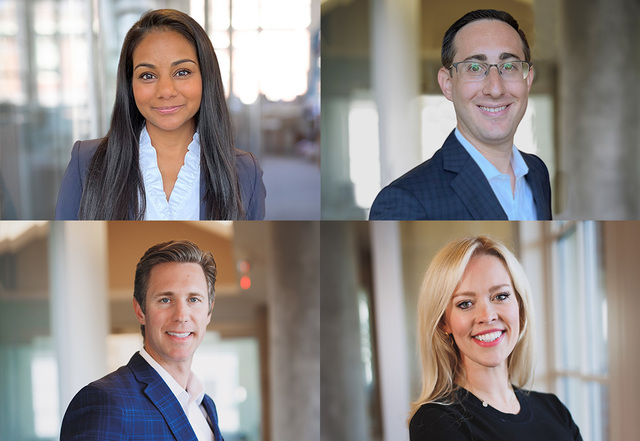 SAN FRANCISCO – Francisco Partners ("FP"), a leading global investment firm that specializes in partnering with technology businesses, today announced several key strategic hires.
Dipanjan "DJ" Deb, Co-Founder and CEO of Francisco Partners said, "We're excited to bring on board these exceptional individuals into our firm as we continue to invest in talent and expand our capabilities."
Erin Blake has joined the firm as a Managing Director, Legal M&A, working with the investment team on transactional legal matters. She was most recently a Partner in the Mergers & Acquisitions group at Kirkland & Ellis based in San Francisco, where she focused on software and technology transactions. She earned a J.D. from Georgetown University Law Center and a B.S. from Pennsylvania State University.
Francisco Partners has hired Jason Warner as a Managing Director and Head of Data Science. He brings over a decade of analytical experience, most recently as a Principal, Data Science at the Blackstone Group and previously as an analyst with J.P. Morgan. Jason earned a B.S. in Operations Research and Engineering from Cornell University.
Brian Elrod has joined as a Director of Tax to augment the investment team's capabilities around tax due diligence and structuring. Prior to joining the firm, Brian was a Partner in Deloitte's M&A Tax group where he spent 14 years advising private equity clients on domestic and international investments across industries. He holds a J.D. from Seattle University School of Law and a B.A. from the University of Washington Foster School of Business.
Tulsi Byrne is Francisco Partners' new Director and Head of Environmental, Social, and Governance (ESG). She was previously Head of ESG for Fixed Income, Private Credit, and Private Equity at Nuveen where she developed and led the implementation of their ESG strategy. Tulsi also worked at the United Nations Global Compact and at UBS. She earned an M.A. from The New School and a B.A. from Mount Holyoke College.
Deep Shah, Co-President and Co-Head of European investing said, "In the spirit of continuous improvement, Francisco Partners is constantly seeking to invest in our platform and build our execution talent. These strategic hires will further improve our expertise in several key areas and we are thrilled they have all joined the firm."
About Francisco Partners
Francisco Partners is a leading global investment firm that specializes in partnering with technology and technology-enabled businesses. Since its launch over 20 years ago, Francisco Partners has invested in over 400 technology companies, making it one of the most active and longstanding investors in the technology industry. With approximately $45 billion in capital raised to date, the firm invests in opportunities where its deep sectoral knowledge and operational expertise can help companies realize their full potential. For more information on Francisco Partners, please visit www.franciscopartners.com.
Media Contact
Whit Clay / Sarah Braunstein
[email protected] / [email protected]